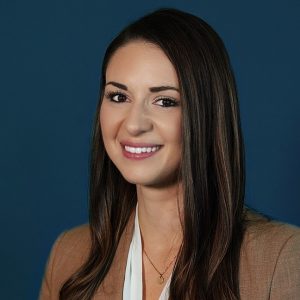 Julie holds a Bachelor of Arts in Criminal Justice from the University of the Fraser Valley (UFV), and a Master of Arts in Dispute Resolution (Public Administration) from the University of Victoria (UVIC). She immigrated as a child from Romania, and is strongly connected to her culture and family.
Over the last decade she has worked for the Abbotsford Restorative Justice and Advocacy Association, Global Affairs Canada, the Provincial Office of Domestic Violence, and most recently, as the Director of Strategic Initiatives in the Ministry of Children and Family Development.
Her varied work experience includes managing complex social justice portfolios and building strategic alliances with diverse cross-government and community organizations (including local governments, police, federal and provincial government partners, businesses, oversight bodies, academic institutions, Indigenous leaders and the private sector) to implement provincial initiatives and strategies.
Julie's knowledge of youth issues, stakeholder relations, domestic violence, child welfare, restorative justice, global development and applied research continue to drive her passion for social change.
In her personal life, Julie enjoys spending time with her husband and two year old daughter, Geneva,  home decor, hiking, and reading a good book by the ocean.