9

The Sneakerheads Subculture
The Sneakerheads Subculture
By Andrea Niosi and Jimmy Choi (Editor)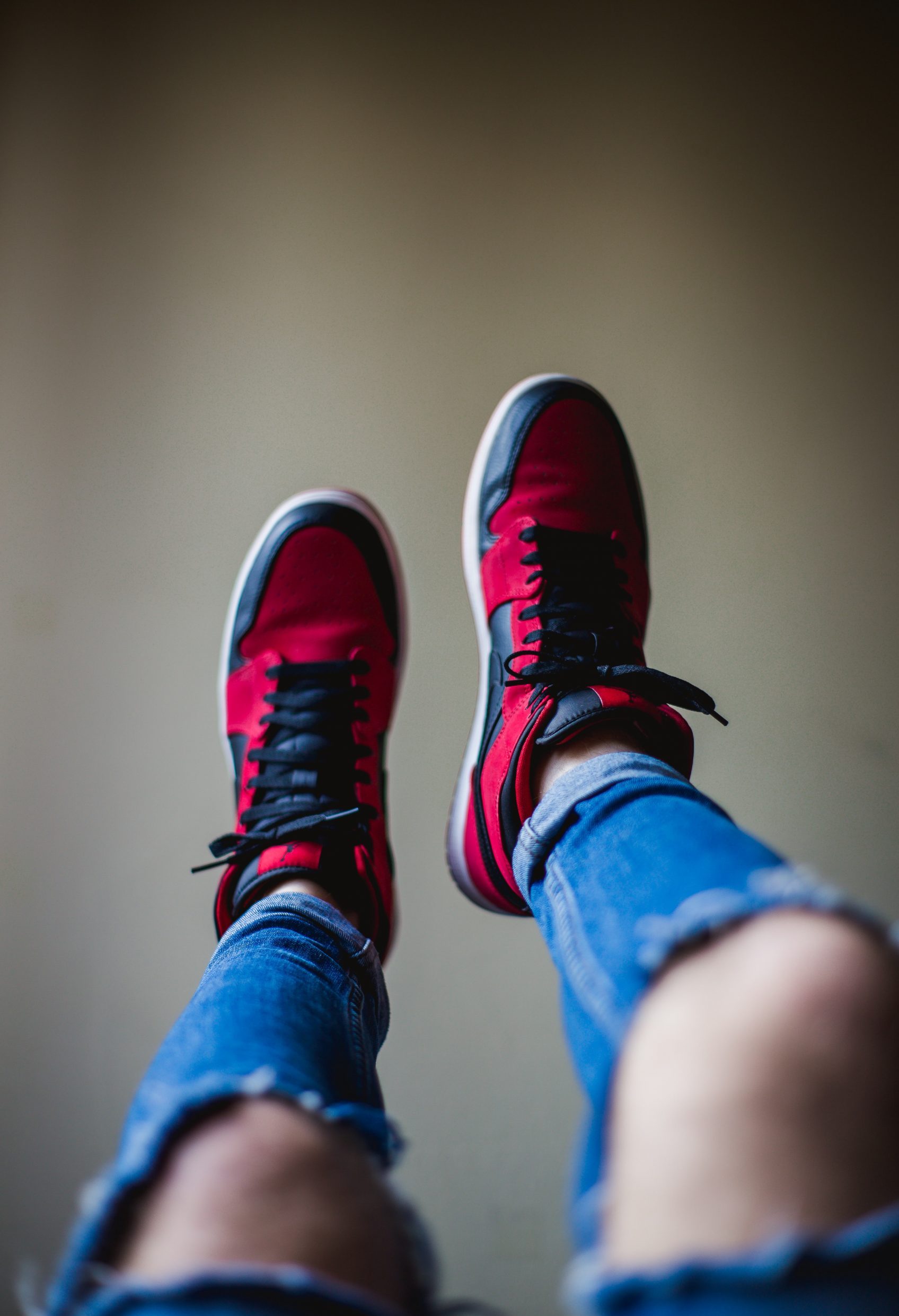 Sneakerheads
Do you love sneakers? I mean, really, really love sneakers? So much so that you self-identify as a Sneakerhead"? Chances are, if you're hearing this term for the very first time, then you probably aren't one. Sneakerheads are described as people who collect, trade, or admire sneakers as a hobby ("Sneaker collecting", 2021). The sneakerheads subculture has roots in both basketball and hip hop culture & music: and while most sneakers are originally created and used for athletic performance, some sneakerheads rarely wear their sneakers (and if they do, they treat them with the greatest of care to ensure their value doesn't diminish).
There are several reasons consumers may collect products and not use (and dispose) them the way the marketer has intended. Belk (2001) explains that collecting items is the, "process of actively, selectively, and passionately acquiring and possessing things removed from original use and perceived as part of a set of non-identical objects or experiences." Sneakers not used for athletic performance are no different than wine that sits in cellars for decades; or stamps that are catalogued for display; and coins that never get deposited into a bank. What motivates these sneakerheads to do what they do? According to Jimmy Choi, an expert and scholar of sneakerheads subculture, there are different types of sneakerheads. While some enjoy wearing them (e.g., wearers), others treat them like collectibles (e.g., collectors). For the collectors, their primary motivation is investment; however, nostalgia along with the competitive and addictive qualities of collecting are also key drivers.
The rise of the Sneakerheads subculture
In the early to mid-1980's, Converse was the official shoe of the NBA. Basketball superstars like Magic Johnson, Dr. J, and Larry Bird all endorsed Converse, the shoe most commonly worn by players and fans alike. In 1984, Michael Jordan launched his professional career when he joined the Chicago Bulls and soon after signed an endorsement deal with the Oregon start-up Nike – a shoe company that up until this point had only catered to runners and track and field athletes. At $500,000 per year for 5 years, Jordan not only had the highest endorsement deal of any rookie athlete, he also got his own shoe, the Air Jordan (Lane, 2020).
Nike had hoped to make around $3million off its Air Jordan's in that first year; instead, sales soared to $126 million. The little shoe company that gambled on a rookie NBA player changed the sneaker landscape and set it on a new trajectory.
Of course for Jordan, more and more endorsements followed, but it was the Air Jordans that cemented his status as a cultural icon: owning a pair of Air Jordans was like owning a piece of the legend himself. Sneakers would never just be for athletic performance again: the fusion of culture, fashion, and basketball would have global reach and long-lasting effects on popular culture.
Sneaker resale markets
Some consumers who buy sneakers, like Air Jordans or Air Yeezys, not only rarely wear their purchases, they also don't hang on to them. Buying sneakers for re-sale is a thing: a really big thing in fact. Scholars of consumer behaviour typically examine the pre-purchase decision making and consumption of products and services: less often do they study consumer markets where consumers become sellers of the very products they've purchased. "Mixed-role resellers" is a term given to individual show collect, use, and resell consumer goods (Chu & Liao, 2007). One person's dispossession becomes another consumer's treasured possession!
Exactly how does the sneakerhead resale market work? Let's take, for example, a pair of NIKE Air Yeezy 2 Red Octobers which initially retailed for $245US when they hit the consumer market in 2014. This pair of sneakers was developed in collaboration with Kanye West – one of his last projects before leaving Nike for Adidas. And if you thought the $245 price tag was steep, take a moment to search for todays' resale price of these sneakers and prepare to be shocked. In January 2021, the Canadian resale price for a pair of Air Yeezy 2 Red Octobers was $12,852 (StockX.com)! Choi's research helps us better understand that sharp contrast.
What gives sneakers so much value?
The sneaker resale market is dominated by collectors and consignment retailers who trade or resell sneakers to other collectors. While some brands may see a huge increase in value for their products in secondary markets, not all of them will. Brand value, exclusivity, artistic collaboration, and limited supply are among the most likely reasons a sneaker will perform better in a resale market.
Generally speaking, the value of consumer goods can be categorized into four categories: functional value; social value; emotional value; and, monetary value (Lee et al., 2002; Sheth, Newman, & Gross, 1991; Sweeney & Soutar, 2001).Sneakers that have become entrenched in pop culture and represent pivotal cultural events will earn a higher degree of monetary value in a secondary market. McCracken's Meaning Transfer Theory (1986) helps us to understand  the monetary value-generation process. Take, for example, the Air Jordan 12 – Michael Jordan's 12th signature pair of sneakers worn in the 5th game of the 1997 NBA finals against the Utah Jazz (memorable for many reasons, but above all else that Jordan played having suffered food poisoning the night before). Twenty years later, the Air Jordan 12's were reintroduced to the market as a "retro-model", appealing to all the right things – nostalgia, authenticity, celebrity endorsement, and of course both a rate and limited supply – further adding value in the resale market. McCracken (1986) tells us that the transfer of cultural meaning occurs in the following steps: from the culturally constituted world to the consumer goods created by the brands; then from the consumer goods to the consumers; then from consumers to consumers again.
Social media's role in resale markets
Since the early days of the Internet, brand communities and subcultures members have used social media to discuss, share information, and interact with each other. The advantages of using brand communities are fairly obvious: quick responses in real time; a sense of community membership; and the ability to share visual images – photos and videos – with others (McAlexander et al., 2002; Muniz Jr. & O'Guinn, 2001). Nowadays, nearly any social media site can be used to facilitate resales of collectables and valuables. (Where safety is a concern, physical meeting places are established in the parking lots of local police stations.)
According to Choi, sneakerheads connect online (e.g., subreddits, Instagram, Facebook groups) to discuss sneakers, brag about their latest scores, and share their opinions about the sneakers they collect, love, and trade (Choi & Kim, 2014; Choi et al., 2015). Social media also provides a way for collectors to trade and dispose of their sneakers through online secondary markets such as Craig's List, Ebay, Instagram, and Facebook. Social media, therefore, plays a key role in contributing to the monetary value creation of sneakers.
The research shows us that the activities undertaken by sneakerheads on social media platforms  – exchanging information  and discussing products – directly affects the demand, hype, and resale value of sneakers. Social media also provides consumers with historical retail prices which provides a clear and accurate way to estimate the value of certain sneakers.
Regardless of motivation, sneakerheads are able to get the best out of what social media has to offer. Whether it's buying, selling, trading, bragging, hyping, or sharing, online brand communities unite a subculture of passionate enthusiasts who have redefined the meaning and significance of sneakers.
By Andrea Niosi; Jimmy Choi (editor)
Media Attribution

References
Belk, R. W. (2001). Collecting in a Consumer Society. Routledge.
Choi, J. (2017). Sneakerheads' Assessment of Sneaker Value and Behaviors throughout the Sneaker Ownership Cycle. Oregon State University.
Choi, J. W., Cluver, B., & Kim, M. (2015). Who Are These Sneakerheads? Poster presented at the ITAA 2015 Annual Conference, Santa Fe, New Mexico, USA.
Choi, J. W., & Kim, M. (2014). Do the Sneakerheads Just Want To Be Like Mike? Oral presented at the ITAA 2014 Annual Conference, Charlotte, North Carolina, USA.
Chu, H., & Liao, S. (2007). Exploring consumer resale behavior in C2C online auctions: taxonomy and influences on consumer decisions. Academy of Marketing Science Review, 2007, 1.
Lane, B. (2020, May 5). Michael Jordan has made $1.3 billion from his 36-year partnership with Nike. He originally wanted to sign with Adidas before his parents made him listen to Nike's offer. Insider.com. https://www.insider.com/michael-jordan-nike-billions-wanted-adidas-deal-2020-5.
Lee, Y., Kim, J., Lee, I., & Kim, H. (2002). A cross-cultural study on the value structure of mobile internet usage: Comparison between Korea and Japan. J. Electron. Commerce Res., 3(4), 227–239.
Sheth, J. N., Newman, B. I., & Gross, B. L. (1991). Consumption Values and Market Choices: Theory and Applications. South-Western Pub.
Sneaker Collecting. (2021, January 30). In Wikipedia. https://en.wikipedia.org/wiki/Sneaker_collecting.
Sweeney, J. C., & Soutar, G. N. (2001). Consumer perceived value: The development of a multiple item scale. Journal of Retailing, 77(2), 203–220.
McCracken, G. (1986). Culture and consumption: A theoretical account of the structure and movement of the cultural meaning of consumer goods. The Journal of Consumer Research, 13, 71–84.
McAlexander, J. H., Schouten, J. W., & Koenig, H. F. (2002). Building Brand Community. Journal of Marketing, 66(1), 38–54.
Muñiz Jr., A. M., & Schau, H. J. (2005). Religiosity in the Abandoned Apple Newton Brand Community. Journal of Consumer Research, 31(4), 737–747.