5

The Shoes That Broke The Internet
The Shoes That Broke The Internet
By Andrea Niosi and Pamela Ip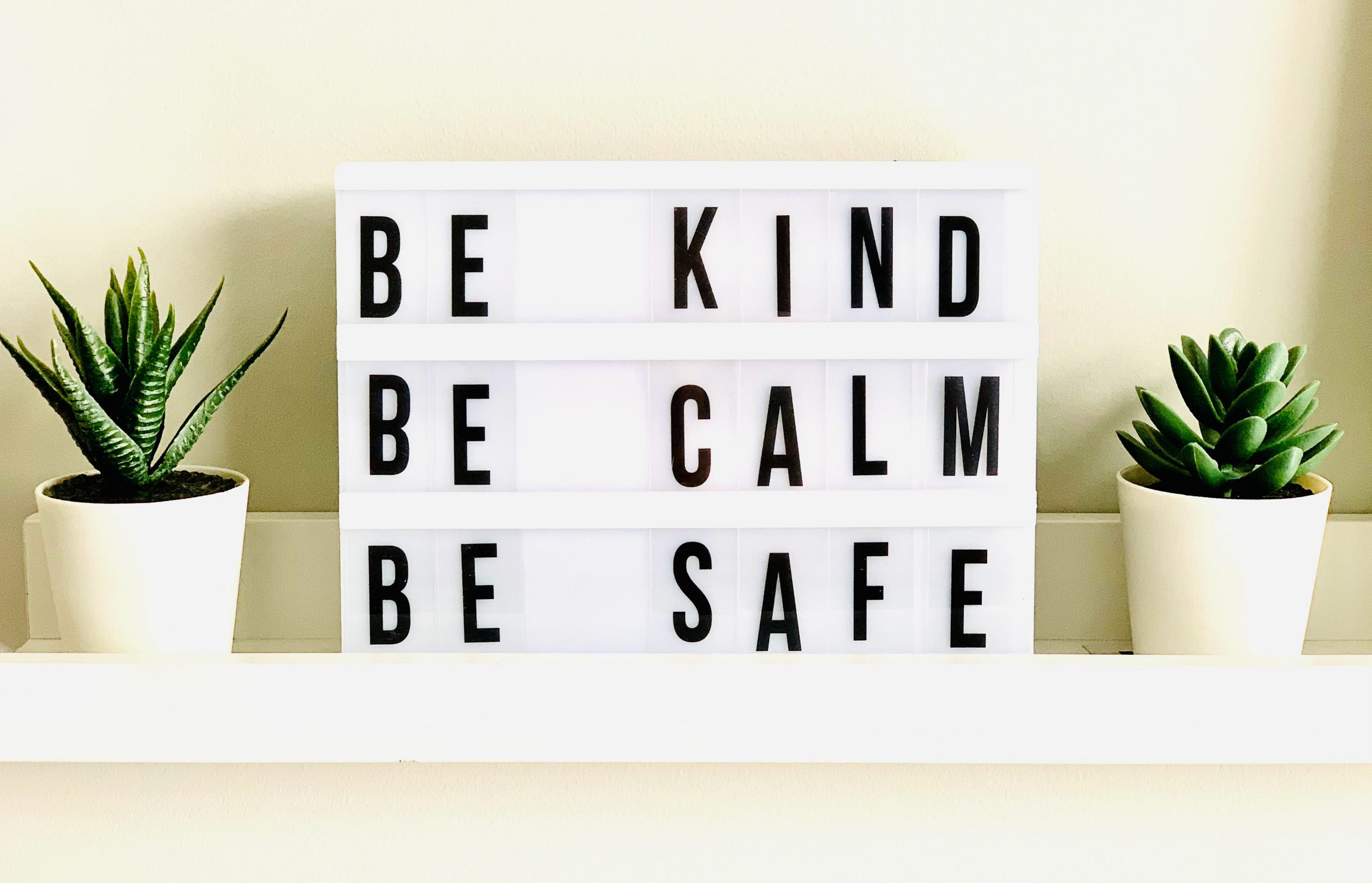 It was 4:00pm on Thursday April 23rd, 2020 and the Fluevog marketing team had just updated the John Fluevog website to feature the first-ever shoe designed in collaboration with a customer. Not just any customer, but an actual "Fluevoger" who became a household name at the start of a global pandemic. The "Dr. Henry" shoes were designed as a tribute to Dr. Bonnie Henry, British Columbia's Public Health Officer. Early into the pandemic, British Columbians came to recognize Dr. Henry as a soothing and calming voice in the midst of a troubling and confusing time for everyone.
By 4:04pm the website crashed, caused by an overload to the system by eager customers trying to get their hands on the limited edition shoes. At 6:37pm, Fluevog tweeted, "Congrats to those who managed to get a pair of the "Dr. Henry" shoes. We are now sold out. We're sorry for any stress caused – we clearly underestimated your enthusiasm – but are excited for the funds raised for the @RealFoodBanksBC and promise to be better prepared in the future" (Judd & Zussman, 2020).
From Vancouver to Australia, orders were coming in at an unprecedented rate. Could Fluevog have anticipated this kind of reaction? How did they underestimate the allure the Dr. Henry shoes would be around the globe?
The Accidental Influencer
Dr. Bonnie Henry began her career as a family doctor and specialist in public health and preventative medicine. She is the first woman to become the Provincial Health Officer for the province of British Columbia. Her early handling of the COVID-19 pandemic in British Columbia earned praise from the New York Times, who in June of 2020 ran an in-depth article on Dr. Henry's handling of the pandemic naming her  identified "one of the most effective public health officials in the world." (Porter, 2020)..
A Mantra is Born
Dr. Henry's press conference on March 17, 2020, is one few British Columbians will forget. It was on this day that Dr. Henry declared that BC was officially in a public health emergency: schools (and most non-essential businesses) were to be closed and social distancing measures were to be put in place. Dr. Henry also spoke six words that soon became adopted as a guiding statement for the residents of BC in the weeks and months ahead: be kind, be calm, be safe, she said. In an instant, a mantra was born and became one of the most repeated phrases of British Columbians over the next 10 months.
Unconventional Shoes for the Unconventional Consumer
Seen regularly on the feet of Dr. Henry at her daily press briefings were a pair of Fluevog shoes. For those who aren't familiar with the west-coast brand, these shoes can be best described as whimsical, unconventional, smart, unique, and unconventionally classy. Over the years the brand, headed up by John Fluevog, has created a number of "tribute shoes" to honour those who inspire and face the world with grace and courage to make positive changes.
John Fluevog started his career as a shoe maker in Vancouver, BC in 1970. His partnership with Peter Fox lasted 10 years, after which he went solo and opened his own store in downtown Vancouver ("50 Years…", n.d.).  In the 1980's, Fluevog continued to expand his stores throughout the U.S. appealing to consumers with a unique and unconventional sense of style and self-expression. By the 1990's, Fluevog found itself to be at the centre of the Grunge fashion movement, especially along the west coast from Seattle to Vancouver. Fluevog gained a strong footing in the pop culture scene of the 90's when celebrities such as Madonna,Dee-lite, and Lady Miss Kier wore the shoes sending the brand to new heights of "international fandom" ("50 Years…", n.d.).
In the 2000's, Fluevog continued to build the brand and make "traditionally-made untraditional shoes" using eco-friendly materials: by this time Fluevog had a well-developed niche market and brand community of "Fluevogers" who had unconventional and unique tastes in footwear and a growing consciousness about sustainability and environmentalism. Fluevog appealed to consumers with the motto, "good soles leave small prints" ("50 Years…", n.d.). By 2010, FastCompany declared John Fluevog Shoes one of the most Innovative Companies in the Fashion Industry, alongside Timberland, Coach, and Stella McCartney ("Most Innovative…", n.d.).
In 2016, Lady Gaga and Beyonce added their names to the list of celebrities who added Fluevog to their wardrobes, propelling the brand to expand into Europe two years later. In 2018, a special edition original 'Munsters' were worn at New York Fashion Week which prompted American drag legend Sasha Velour to claim the brand as, "one of the best pieces of design I have ever seen" ("50 Years…" n.d.).
Fluevog Tributes
Over the years, Fluevog created tribute shoes to honour individuals who inspire:  an entire collection – 'The Bilbio Family' – pays tribute to "notable and groundbreaking librarians of past and present" ("Biblio Hayden…"n.d.). Another collection, 'The Big Presence' line of shoes pays tribute to, "brave and daring women with bold and gallant designs" (Big "Presence Malala…"n.d.) including a shoe dedicated to Nobel Peace Prize laureate and education activist, Malala Yousafzai.
In April 2020, when John Fluevog was asked why he thought a tribute shoe to Dr. Bonnie Henry – a public health officer – was a good fit for the brand he didn't hesitate to explain: to the shoemaker, Dr. Henry was an "outstanding source of knowledge and reassurance" (Yoshida-Butryn, 2020), and when it came to business he stated that Fluevog "always like[s] to find ways to help and to highlight those who are doing good in our world" (Yoshida-Butryn, 2020).
The Shoe that Broke the Internet
It wasn't just John Fluevog who noticed Dr. Henry's footwear during all those press briefings during the spring of 2020: Fluevogers and the media alike took notice. Soon, people were a buzz about Dr. Henry's health orders and fashion statements. Even 'non-Fluevogers' began to take notice.
Working with Dr. Henry herself, Fluevog designed a magenta and eggplant bi-coloured heel based on the company's 'Operettas' collection. With input from Dr. Henry, the shoe features patent leather accents, interlacing on the uppers and some of Dr. Henry's own wise words stamped onto the footsock, reminding us all to 'be kind, be calm and be safe'. At Dr. Henry's request, 100% of the profits from the sale of the initial shoe launch supported Food Banks BC.
Building on the success – and missteps – of the April launch, Fluevog announced 4 months later that it was launching two more Dr. Henry shoes – this time in black and blue, with 15% of sales going to the World Health Organization's Covid-19 Response Fund ("Dr. Henry Shoes Return…", 2020).
When the Shoe Fits
It's not everyday that a Public Health Officer is asked to enter into a partnership with a fashion brand, let alone a (Canadian) icon of footwear. How did Dr. Henry react when asked about the tribute shoe? "I think it's a wonderful thing and I'm really appreciative of the work that John Fluevog does in the community. And, of course, he does make beautiful shoes, and it was an honour to partner with him to support a good cause." (Judd & Zussman, 2020)
And while most Fluevogers would delight at the opportunity to lend their name to a small piece of the fashion universe, Dr. Henry's motivation was motivated to pursue a goal much more personal and important to her. "We know that it has been challenging for many people during this crisis to access food and food security has been even heightened for, particularly for people who were no longer employed or homeless or under housed. Being able to support the food banks is something that is very important to me" (Judd & Zussman, 2020).
It would seem that Fluevog was "on brand" all along: an unlikely collaboration for nontraditional consumers, during a truly unconventional time. Kindness, at a time when it's been most needed.
By Andrea Niosi and Pamela Ip
Media Attribution
References
50 Years of Fluevog. (n.d.). John Fluevog. Retrieved February 1, 2021, from https://www.fluevog.com/our-story/about-fluevog/#.
Biblio Hayden Flat Lace-Up Boot (n.d.). John Fluevog. Retrieved February 1, 2021, from https://www.fluevog.com/shop/6267-hayden-burgundy?item=1&of=3&anchor=true.
'Dr. Henry' Shoes Return As Part Of John Fluevog's Fall 2020 Collection. (2020, August 28). John Fluevog. Retrieved February 1, 2021, from https://www.fluevog.com/flueblog/dr-henry-shoes-return-as-part-of-john-fluevogs-fall-2020-collection/.
Judd A. and Zussman, R. (2020, April 24). Dr. Henry shoes sell out as Fluevog website crashes amidst excitement. Global News. https://globalnews.ca/news/6860502/bonnie-henry-shoe-john-fluevog-presale-start-thursday/.
Most Innovative Companies 2010. (n.d.). Fast Company. https://www.fastcompany.com/most-innovative-companies/2010/sectors/fashion.
Porter, C. (2020, June 5). The Top Doctor Who Aced the Coronavirus Test. New York Times. https://www.nytimes.com/2020/06/05/world/canada/bonnie-henry-british-columbia-coronavirus.html.
Yoshida-Butryn, C. (2020, April 15). B.C.'s provincial health officer gets her own limited edition Fluevog shoe, with proceeds going to food banks. CTV News. https://bc.ctvnews.ca/b-c-s-provincial-health-officer-gets-her-own-limited-edition-fluevog-shoe-with-proceeds-going-to-food-banks-1.4898034.