How COVID-19 Impacted Spending for a New International Student
Canada is known as one of the best countries for international students globally and is now ranked first in terms of quality of life (AbroadIn, 2021). Students from all over the world come to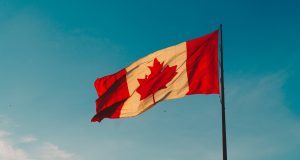 Canada to start a new chapter of their life. I also had a new vision for my life when I landed in Vancouver, BC, Canada, on September 27, 2021, after completing almost two semesters online from my home country, India. Since then, I have struggled to make purchase decisions due to the pandemic and the difference between the Canadian dollar (CAD $) and Indian Rupees (₹).
A Common problem for international students studying abroad is comprehending a different currency. While many nations include taxes in the price of an item, taxes are not included in Canada and the United States. As a result, taxes must be calculated in addition to the product's price. But, I was not aware of this. Since I started buying groceries, toiletries and other necessities, I was always uncertain about the additional taxes at the end. Whereas, in my home country, Taxes were already included in the price, which helped me in estimating the bill. Due to Covid-19, I separated a specific amount of money for Walmart with a precise budget to save enough next time. Unfortunately, this never worked for me, and I was constantly struggling between buying basic things or saving money.
Settling in Canada | Applying the Consumer Decision Making Process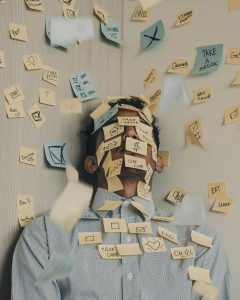 When I arrived in Canada I discovered that there were few part-time job opportunities. This presented a financial concern since I needed to have enough money to live and study in Canada. Fortunately, I found a job after three weeks but before that, I was relying on my parents' financial assistance. I felt guilty that my father was paying for everything (x 60 times) even when his business was suffering.
All these reasons influenced my spending decisions. I will explore this topic more by explaining how COVID-19 impacted my decision-making process of renting a place, buying a bed frame, and purchasing a mattress.

Need Recognition
This is the first stage when a consumer recognizes they have an unfulfilled need or an unmet want.
One of the first decisions an international student has to make when they move to a new country is finding somewhere to live. I needed to find suitable accommodation and a bed immediately upon my arrival.
Information Search
This second stage involves consumers seeking relevant information to help them make an informed decision.  I used two different methods to gather information in my search for accommodation and a bed:
Online search:  I searched on Google for beds on different websites like: JYSK, Sleep Country, IKEA etc and for accommodation on Kijiji, Airbnb, Facebook marketplace and KPU's website
External search: I did an external search by asking my classmates and known relatives to look for an accommodation or guide me in buying the bed and mattress.
Evaluation of Alternatives
In this third stage, consumers rank all of their products and brand by various important traits that the buyer seeks to benefit from.
For this stage, I decided to evaluate my accommodation options based on the following criteria:
Cost (for rent).
Availability (from my desired date)
Number of rooms (and living space in general)
Distance (proximity to a grocery store and University)
My evaluation list was narrowed down to the following:
Option 1: In-suite laundry near campus
Option 2: Basement suite far from campus
This list represents the criteria I used to weigh my options for the  bed:
Cost (of a bed and a mattress)
Availability (within 1-2 weeks)
Quality, Comfort, & Age  (used or unused)
My evaluation list narrowed down to the following:
Option 1: Queen bed from Sleep Country
Option 2: Used twin-size mattress
Selection
In this  fourth stage, the consumer makes a selection after carefully weighing the alternatives.
It was in the Selection Stage that COVID-19 had the most impact on my decision making. I wanted to rent an apartment with laundry on-site that was located near campus and a grocery store. I also preferred a new queen-sized bed from Sleep Country with a brand new bed frame and mattress.
But, neither was possible for me due to the high cost. I chose to rent a basement considerably far from the university and buy a used twin-sized mattress. I had to compromise to save money for other vital expenses. I even had to wait an extra 15 days for delivery of the mattress because I could not pay extra for immediate delivery.
Purchase Decision
In this stage, consumers make the decision after gathering all information and plans to make their decision tangible and achievable.
After conducting research, weighing the alternatives, and identifying my restraints, I chose to rent a basement apartment with a used twin-sized bed. Due to the pandemic, my spending level was very low because I was still using my Father's money. I had to stick to a planned budget as I had no job at that moment. So, I decided to make this compromise to keep the money my parents gave me for more important things like tuition fees. (The tuition fee is almost three times more for international students compared to domestic students.)  Moreover, I decided to buy a mattress without a bed frame and save the rest of my money for rent. To save a few more pennies from delivery charges, I even waited 15 days for the delivery.
Post–Purchase Decision
In this stage, the consumer wants to make sure that the decision made was the right one.
For this second last stage, I reflected upon my decision for my need for accommodation and a bed. I wasn't entirely satisfied with my choice of accommodation: the bedrooms don't have any windows so there isn't a lot of outside light coming into my suite. My bed is not very comfortable and a little small for me.  Even though I struggled, I made the right choice of keeping everything under budget and using the excess money for groceries because we never know when the government will announce a lockdown.
Product Disposal
In this additional post-purchase stage, consumers are faced with a variety of options to consider when they eventually have to dispose of the things they've purchased, but no longer need or want.
While I am still using all the things I've rented and purchased, I have planned to sell some items on Facebook Marketplace (or other sites). I gained knowledge about the disposal of the mattress using various ways like Lateral Cycling.
My expectations for my first weeks in Canada were totally opposite of what happened with me. I had to keep in mind my parents' financial situation and then make a purchase, even if it meant a little give-and-take. My priorities changed due to the pandemic and the currency change.
By Mansha Kumar (December, 2021)