Book Title:

Getting to Know Your International Students (2nd Edition)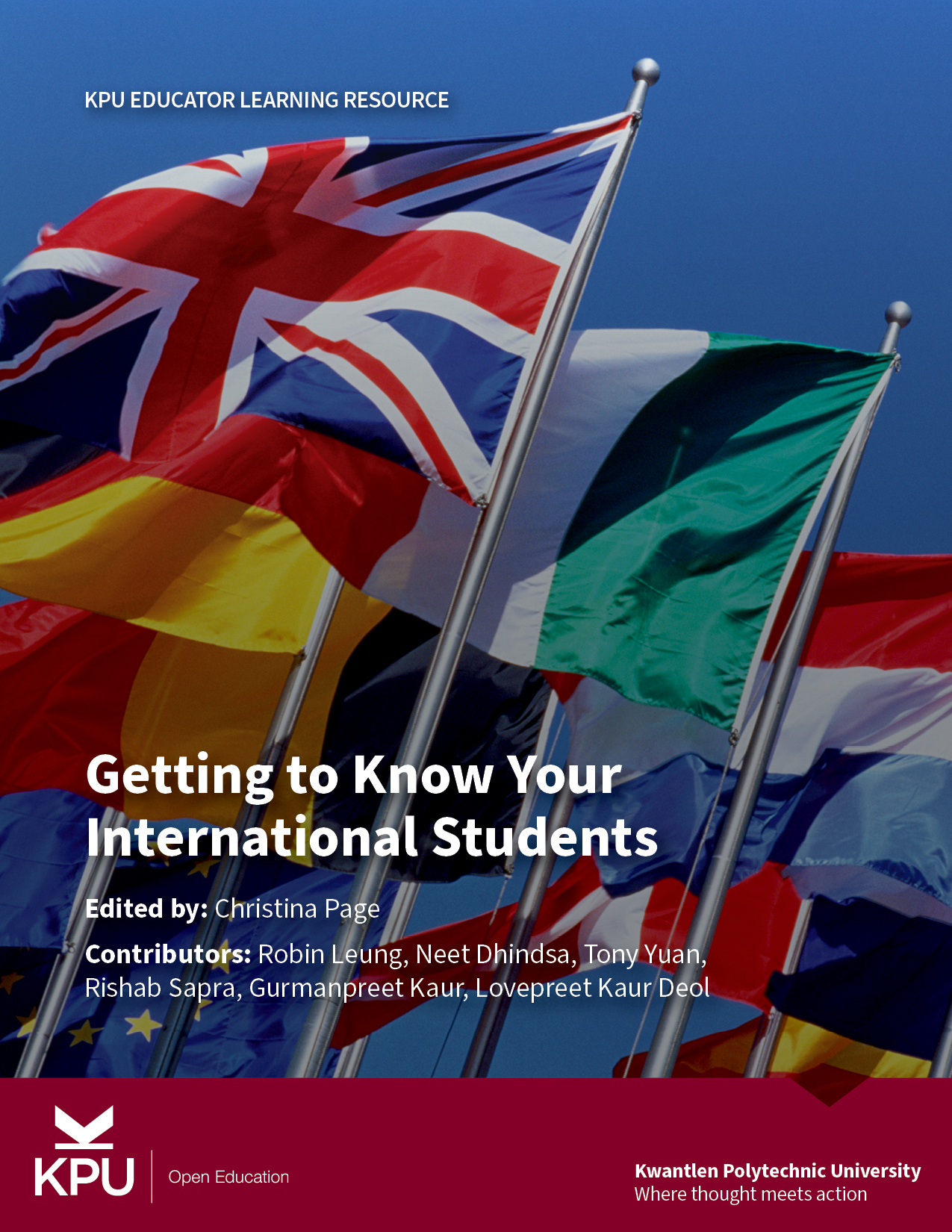 Book Description: Have you ever wondered how you can support international students effectively in your class? By learning about the prior educational experiences of many international students, you will be equipped to help them transition well in to the Canadian educational system.
License:
Creative Commons Attribution NoDerivatives
Book Information
Book Description
Instructors and international students often face misunderstandings caused by different implicit expectations about education and learning. These implicit expectations are shaped by past educational experiences in varied cultural contexts.  This multimedia resource introduces you to the lived experiences of five international students at KPU.  In a series of videos, students share about the following topics:
Expectations about assignments
Classroom experiences in their home countries
Understandings about plagiarism
Surprises in the transition to the Canadian education system
Forming relationships with instructors, and
Using English in the classroom
By listening to these students' experiences, you will come to better understand the challenges experienced by students transitioning to Canada. This will equip you to make the implicit expectations of the Canadian post-secondary system explicit to your students, enabling more successful learning for all.
License
Getting to Know Your International Students (2nd Edition) Copyright © 2019, 2021 by Kwantlen Polytechnic University is licensed under a Creative Commons Attribution-NoDerivatives 4.0 International License, except where otherwise noted.