Book Title:

The Student Textbook Game

Subtitle: A simulation of the student experience of textbook decision making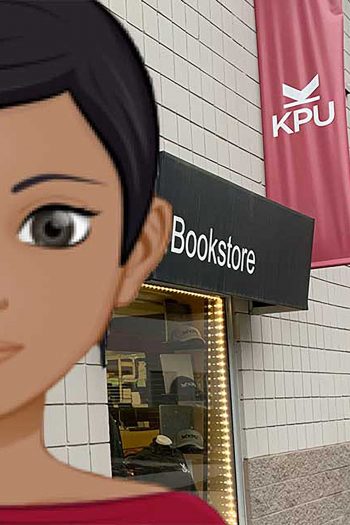 License:
Creative Commons Attribution
Book Information
Book Description
Using a branching scenario, this "game" provides an experience of the complex decisions that higher education level students make based on the realities of their situations. This is based on a board game version developed by students of Arley Cruthers, Applied Communications faculty at Kwantlen Polytechnic.
Credit for the original game concept and research supporting it goes to the students: Gordon Clarkson, Harsimran Singh Kaushal, Twinkle Arora, and Jasmine Marahar.
In 2019, fifty of Cruthers' first-year business communication students engaged in an experiential learning project where they researched textbook barriers. Initially, they thought that textbook price would be the biggest factor, but they quickly learned that the story is a lot more complicated.
After the project was over, students were challenged to take what they learned and remix it in a new audience. The game you're about to play is one such remix. Their research identified a gap between how teachers think that students use textbooks and the decisions that students are actually making. This game addresses this gap. The characters and their budgets come directly from the students research and represent the real situations facing students at KPU.
This versions was developed using H5P in Pressbooks based on the materials presented at the Cascadia Open conference.
License
The Student Textbook Game Copyright © 2020 by Kwantlen Polytechnic University is licensed under a Creative Commons Attribution 4.0 International License, except where otherwise noted.