31

Putting it all together
The following graphic illustrates the process of determining the credibility of sources you find on the internet. It is can also serve as a useful reminder of the critical questions you should be asking of all the sources you find in your research, including those you find in the library.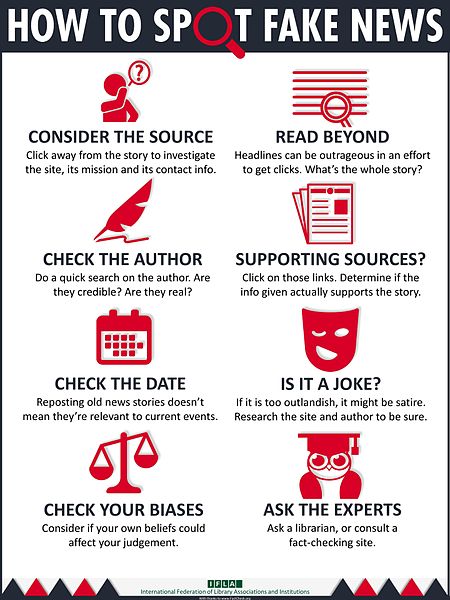 ---
Source
Infographic: "How to spot fake news" by IFLA is licensed under CC BY 4.0.